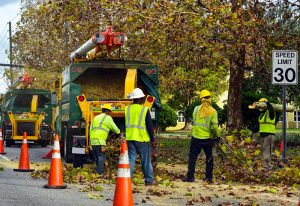 How to Improve Wear Parts with Tungsten Carbide?
Machine wear parts are crucial when it comes to the performance of the machine. They also greatly determine the productivity of the machine to a great extent. These are the parts that do the actual wood grinding of the wood hence their importance. One of the biggest challenges with the machine users is getting the right machine wear parts for the machine. If you have a tub or horizontal wood grinder, getting the right wear parts is the only to get the most out of your machine.
Tungsten carbide is one of the materials that have been used to improve the quality of the grinder and wood wear parts. Being one of the hardest metals in the market, it is widely used in the industry for making improve the hardness of the wood processing wear parts. Here are some of the common ways that you can improve your machine wear parts with tungsten carbide:
Tungsten Carbide Hardfacing
Tungsten carbide hardfacing is one of the popular techniques being used by wear parts manufacturers to improve the quality of their tools. As the name suggests, hardfacing is the technique by which a coating of metal is applied to the tool improve its strength. That is what tungsten carbide does to the machine tools. It improves the hardness and the strength of the tools. The technique is being used for almost all tools including the wood grinder wear parts. However, if you want to have you're the hardness and the strength of your wear parts improved, you need to consider the quality of tungsten carbide. Get the highest grade of the tungsten carbide to for you get the most out of the technique.
Tungsten Inserts
The second thing should about the inserts or the tips. This one of the most effective ways that wear parts manufacturers has been able to provide the market with the best services. Instead of hardfacing, they have resulted in producing wear parts that come with a high grade of the tungsten carbide tips/inserts. If you look at most of the parts that are being released by most factories, you will notice that they are marketed as carbide tips. Therefore, you need to ensure if they are from the highest grade of tungsten carbide before buying.
Brazing Tungsten Carbide
Brazing tungsten carbide is another technique that is widely used by wear parts manufacturers to enhance the strength and hardness of the tools. The technique is used for forming strong cutter tools joints. It is another thing that you should check in wear parts.